In the name of of Allah the Merciful the Compassionate
We, at Al-Emadi Trading & Export, began to develop coffee production in my village "Jarmah", where Coffee planting used to be the profession of parents and grandparents, and we moved,afterward, to expand the cultivation of coffee seedlings quickly so to reach the targeted required production level.
We first started to uproot the qat trees from the lands of Haraz under the guidance of the great Sultan of the late Da'i 52nd, Dr. Muhammad Burhanuddin and his son the Da'i 53rd, Dr. Mufadal Saifuddin, who succeeded in uprooting the qat trees from the villages of eastern Haraz. Now, thankfully, we have achieved a great renaissance in the cultivation& production of coffee in the right way and marketing it directly from farm to consumer.
We hope that the coffee industry in Yemen will expand in the best way and that its production will grow as being a national product that will provide benefits to our beloved country and support our economy with revenues in foreign currencies. It also provides great employment opportunities for the people of Yemen.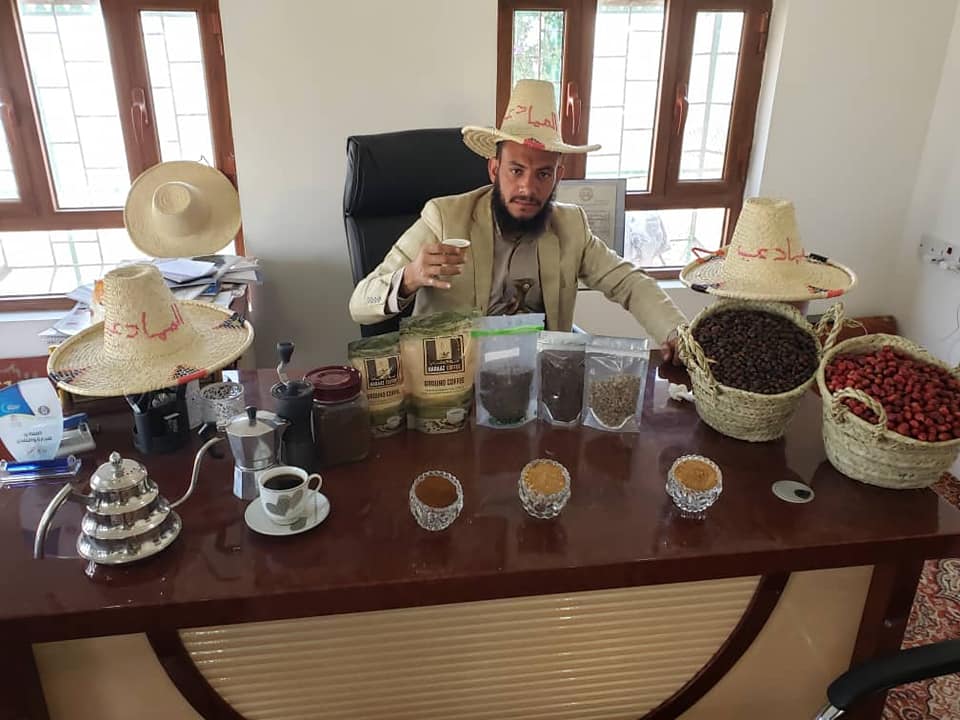 We are working hard to market Yemeni coffee and convey a beautiful and real picture about this national treasure after it has almost disappeared due to the cultivation of qat, which represents the major obstacle to the flourishing of coffee cultivation in Yemen.
We thank all those who helped us and gave us a hand by any means in all the competent bodies of experts, marketers and specialists.
I wish you all the best.
Sincerely,
Jalal Y. Al-Emadi